Make it even more personal!
Here is your chance to celebrate life's special moments with custom engraving that will help you
honor your special occasion with a significant unique and personal reminder.
There is nothing more unique or thoughtful than an engraved personal jewelry.
Let this jewelry be a unique secret message ID.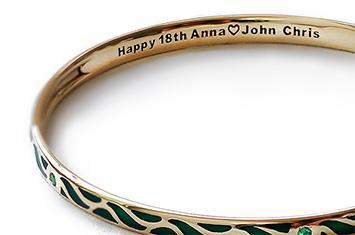 Bracelet engraving
150.00USD