This is where we come from, A look and quality that simply cannot be achieved by mass production. Approximating ethnic and clean modern design generating a jewel heirloom piece with a royal sophistication,represents hours of skilled handwork.
Statement rings that will become part of you. This may be that ring that you are personally connected to, no matter what is trendy out there, come and investigate what soon will constantly be on your finger.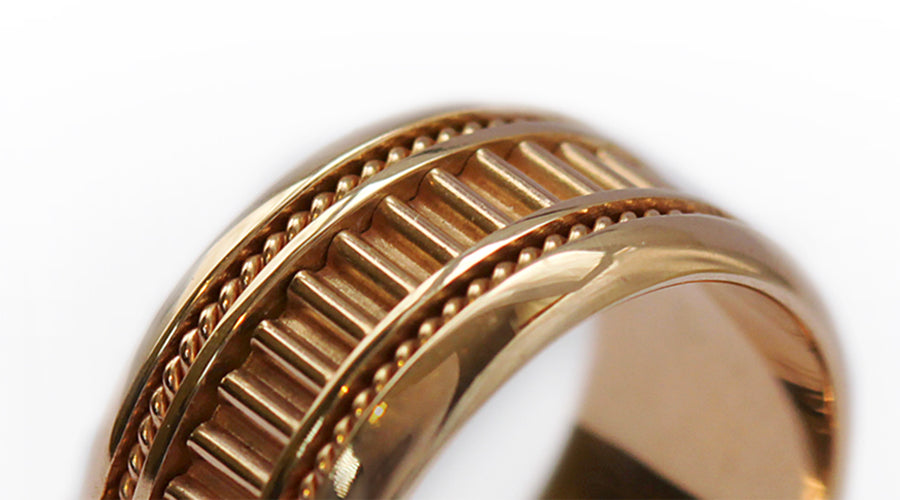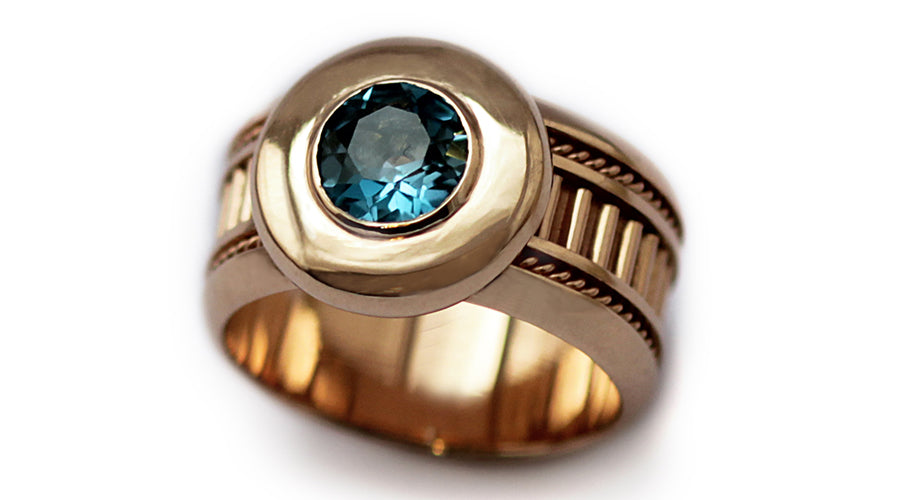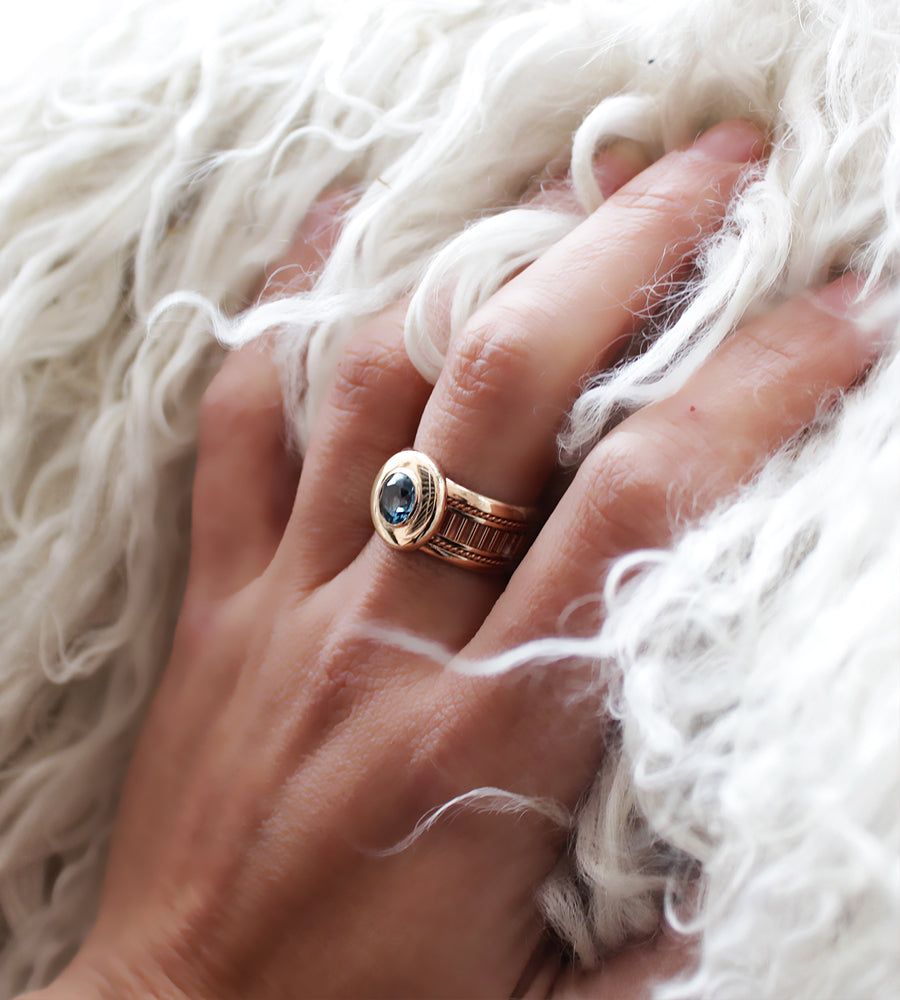 Source
Get our top quality ring sizer in 2-3 days and receive a full refund when ordering
Reviews
Anonymous on
Jun 25, 2011
The ring arrived today in perfect condition. The size is spot on and it looks and feels incredible. The workmanship is flawless in design and execution. The rhodium finish is stunningly masculine. The created aquamarine appears visually flawless and sparkles with the characteristics of a diamond. The stone has been cut extremely well and high polished allowing the properly cut facets to do what they do best - create visual magic with the right amount of color saturation and incredible play of light.
If that wasn't enough to satisfy me, you out did yourself with the packaging presentation. The ring box is just as unique as the ring itself - a beautiful keepsake which appears to be from hand carved wood. It conveys a beautiful organic and personal feel.
I wish you incredible success in your artistic endeavors in jewelry design. Your customer / client services approach is equally outstanding - from the initial inquiry conversation to your notification that my ring had shipped.
Thank you for your brilliant design and for making me feel like a very special client.
All my very best - Craig
Anonymous on
Jul 21, 2011
This is the must original piece i have ever bought.nIt is overwhelming !!nThe stone is beautiful and the details are so accurate and well donenThank you so much for this precious ring
Anonymous on
Nov 21, 2011
Anonymous on
Nov 23, 2011
Thank you guys :) special design from special peoplenThe ring is so beautiful, i love it!nVery professional work from true artists.nit has been a pleasure knowing you,nbest of luck and successnAlice
Anonymous on
Mar 17, 2012
I love the ring and thank you for your patience, I feel really unique wearing this ring and it feels and looks exclusive!
Anonymous on
Mar 19, 2012
Thank you for this beautiful ring, which fits perfectly!
samantha conner on
Nov 14, 2013
I ordered a set of rings for my husband and I after my wedding rings were stolen. I emailed the shop owners with questions after seeing this ring and LOVING it and received a reply almost instantly! These wonderful people worked with me from the very beginning. From making these rings exactly like I wanted so that they would be a precious and special part of our relationship to sending me updates about the status so I wouldn't go crazy waiting :) I could not be happier with these beautiful rings. Maya and Eliad made sure that my rings were completed and to me by our special day and they are perfect. The sizing was dead on and the rose gold is gorgeous!! I can't thank Maya and Eliad enough for making the perfect rings for my husband and I. I would recommend these artists to anyone knowing the work will be A++!<3
Inactive Etsy Member on
Dec 19, 2013
A great experience working with Maya and Eliad. We created a custom ring for me that is truly perfect. They found an amazing stone and put together something that is unique and beautiful. I highly recommend working with them to create your perfect piece whatever it may be. They will give you options, respond timely and are very trustworthy.

PisceanWaters on
Jan 4, 2014
Beautiful piece of art <-- That's right, I said art because it's more than merely jewelry that CADIJewelry offers. My husband loves his ring & I have no doubt he'll enjoy it for years to come!
stephanieivey3 on
Jul 5, 2014
This is gorgeous! Love this ring! CADI provides great customer service, too!
I love every bit of the the ring and I just love the design. For now, I wear it as a necklace, but I wear it everyday and never take it off unless I take a shower. The engraving is wonderful as well.
Fiona Mitchell on
Jul 3, 2015
Wow - this is a real eyecatcher with the amethyst stone... he's super pleased :)

Simms Brooks on
Apr 7, 2016
Whoa... love! I ordered this ring to take the place of my wedding band and in my commitment to self love and boy does it hit the mark. The ring is so beautiful! I mean beyond beyond! I love the weight of it on my finger. It will help me remember the vows I've made to myself and the message inside will always remind me of where I come from, my home. I cannot thank you enough for making this ring for me. I just thrilled with it.