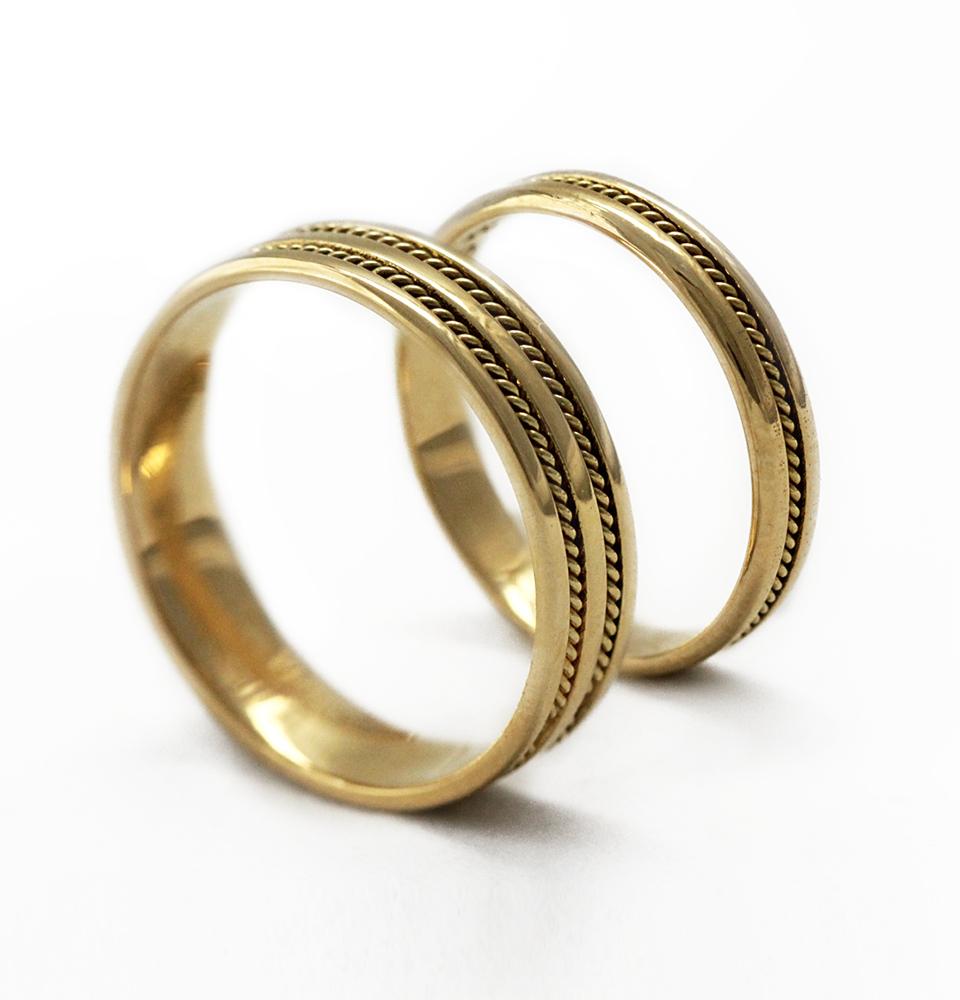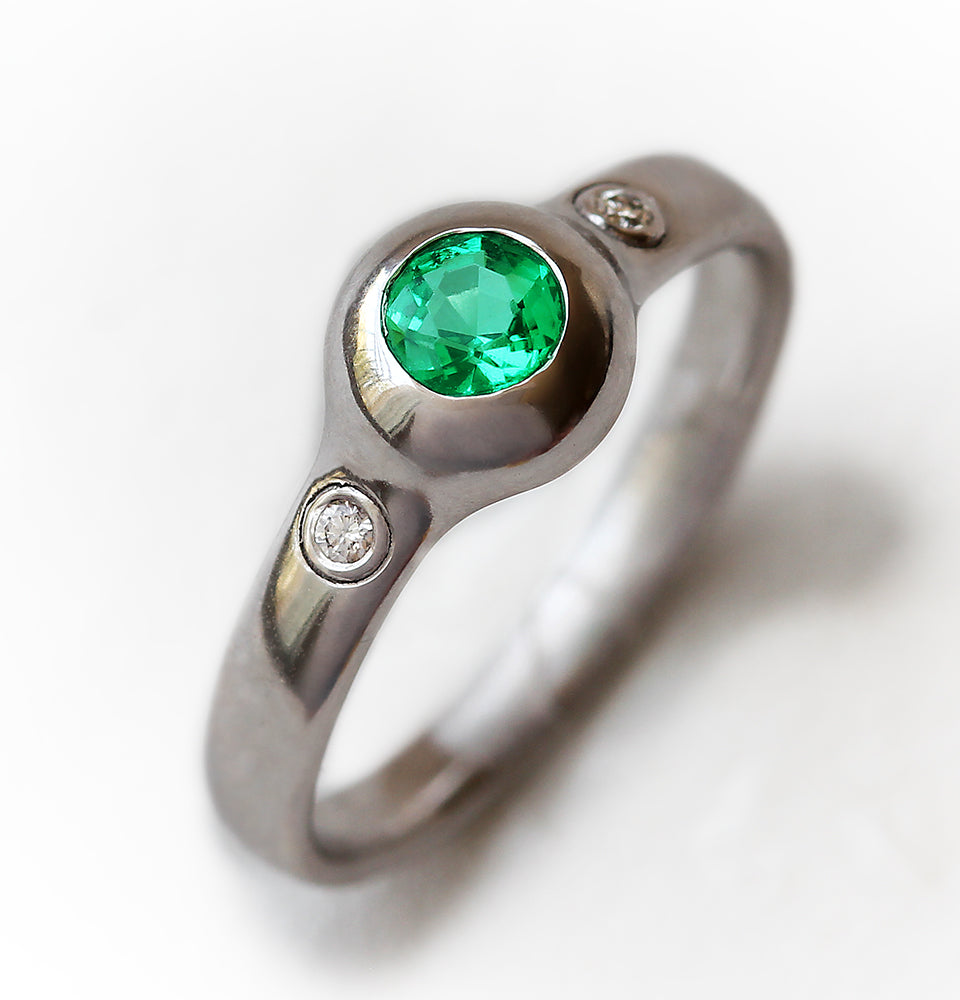 Engagement & Wedding
Worldwide Free express door to door shipping on all orders
Reviews
Anonymous on
Dec 26, 2011
It is fabulous collaborating with CADI for a unique ring. Beautiful workmanship and design. I truly recommend them for stunning pieces! It's a pleasure doing business with them.
Anonymous on
Jun 15, 2013
I really love this ring - beautiful, chunky and unique. Thanks!
Anonymous on
Jun 15, 2013
LAURA EGGERT on
Sep 26, 2013
Beautiful custom 14k gold braided band! Fits perfectly! Very pleasant and helpful conversation with Maya. Would highly recommend!
samantha conner on
Nov 14, 2013
I ordered a set of rings for my husband and I after my wedding rings were stolen. I emailed the shop owners with questions after seeing this ring and LOVING it and received a reply almost instantly! These wonderful people worked with me from the very beginning. From making these rings exactly like I wanted so that they would be a precious and special part of our relationship to sending me updates about the status so I wouldn't go crazy waiting :) I could not be happier with these beautiful rings. Maya and Eliad made sure that my rings were completed and to me by our special day and they are perfect. The sizing was dead on and the rose gold is gorgeous!! I can't thank Maya and Eliad enough for making the perfect rings for my husband and I. I would recommend these artists to anyone knowing the work will be A++!<3

dlavarias on
Dec 16, 2013
The rings are wonderful and the service is beyond amazing. Not only I got to proposed to my soon to be husband but we both love the rings that we got.Will definitely be purchasing a lot of great stuff from this store.Xoxo for having the best services and products.
LAURA EGGERT on
Jan 1, 2014
Lovely feminine rose quartz ring! Cadi does beautiful work and I highly recommend them!

PisceanWaters on
Jan 4, 2014
Beautiful piece of art <-- That's right, I said art because it's more than merely jewelry that CADIJewelry offers. My husband loves his ring & I have no doubt he'll enjoy it for years to come!

Anastasia3232 on
Feb 2, 2014
Mayuki and Eliad are so great to work with! The rings are beautiful and unique! We are so happy to have these beautiful rings for our wedding. Mayuki and Eliad answer emails quickly and ship on time!

Anastasia3232 on
Feb 2, 2014
Mayuki and Eliad are so great to work with! The rings are beautiful and unique! We are so happy to have these beautiful rings for our wedding. Mayuki and Eliad answer emails quickly and ship on time!

prestin g on
Mar 8, 2014
Love this ring! can't wait to wear it forever after my wedding.

Emily O'Hanlon on
Apr 4, 2014
I had such a great experience with Maya and this store. I had some difficulties but Maya was extermely helpful and kind throughout my experience. After I ordered the ring I was kept in contact with throughout the process which is super important, especially for a wedding ring. But when it arrived I realised I'd ordered the wrong size (my fault not the sellers!) and when I explained this to Maya I was told I could return my own ring and would be made a new one with only postage costs. I found this kind of customer service to be overwhealming. I highly recommend working with this store and I'm extremely happy with the finished product. My ring is beautiful!Thank you!!
Very prompt with communication and obvious time, effort, and skill put into a custom ring. very beautiful ring.
sylvia joseph on
Jul 23, 2014
Maya and Eliad were extremely responsive and accommodating and would highly recommend and use them again! Excellent quality, service and delivery time!

Elsa Mikus on
Apr 7, 2015
We ADORE our new rings. They are exactly as described. A pleasure to work with. I highly recommend Cadi.
James Upton on
May 5, 2015
Hey,I received the ring today and I'm really happy. The ring is better than I imagined and the craftsmanship is outstanding.Thank you so much for keeping me updated throughout the hole process.I highly recommend purchasing from Cadi. Care and attention to detail along with the fantastic customer service and fast delivery to the UK .......A great Etsy seller !
Rachel Slack on
May 20, 2015
Remarkable work done by CADIJewelry. I am so impressed! These are the perfect wedding bands for my partner and I. Simple and special. Thank you for all of your amazing work! We love them!!
Fiona Mitchell on
Jul 3, 2015
Gorgeous. The engraving's lovely, too.
Martin Goldberg on
Oct 23, 2015
This was the best buying experience I could have ever imagined. The ring is so perfect, I can't stop looking at it. I am totally in love with it. I would absolutely recommend this shop to anyone looking for a special piece of jewelry
Maya and Eliad were one of the best sellers I've ever encountered. Maya went above and beyond to make sure that I had exactly what I wanted with this ring. I feel that I am wearing a piece of art that was carefully crafted to be the most beautiful item of jewelry I would ever own. Would definitely recommend! Thanks guys
paflaherty on
Nov 10, 2015
We received our rings today & are very pleased with the workmanship & design - both exceeded our expectations. Maya & Eliad kept us very informed along the way & were more than attentive to our questions. I highly recommend them if you are looking for something that's an unusual but great design, quality workmanship & excellent customer service.
Very well crafted and beautiful ring. Maya and Eliad were also most helpful in answering queries and provide lots of guidance to help you make a decision. Excellent service!