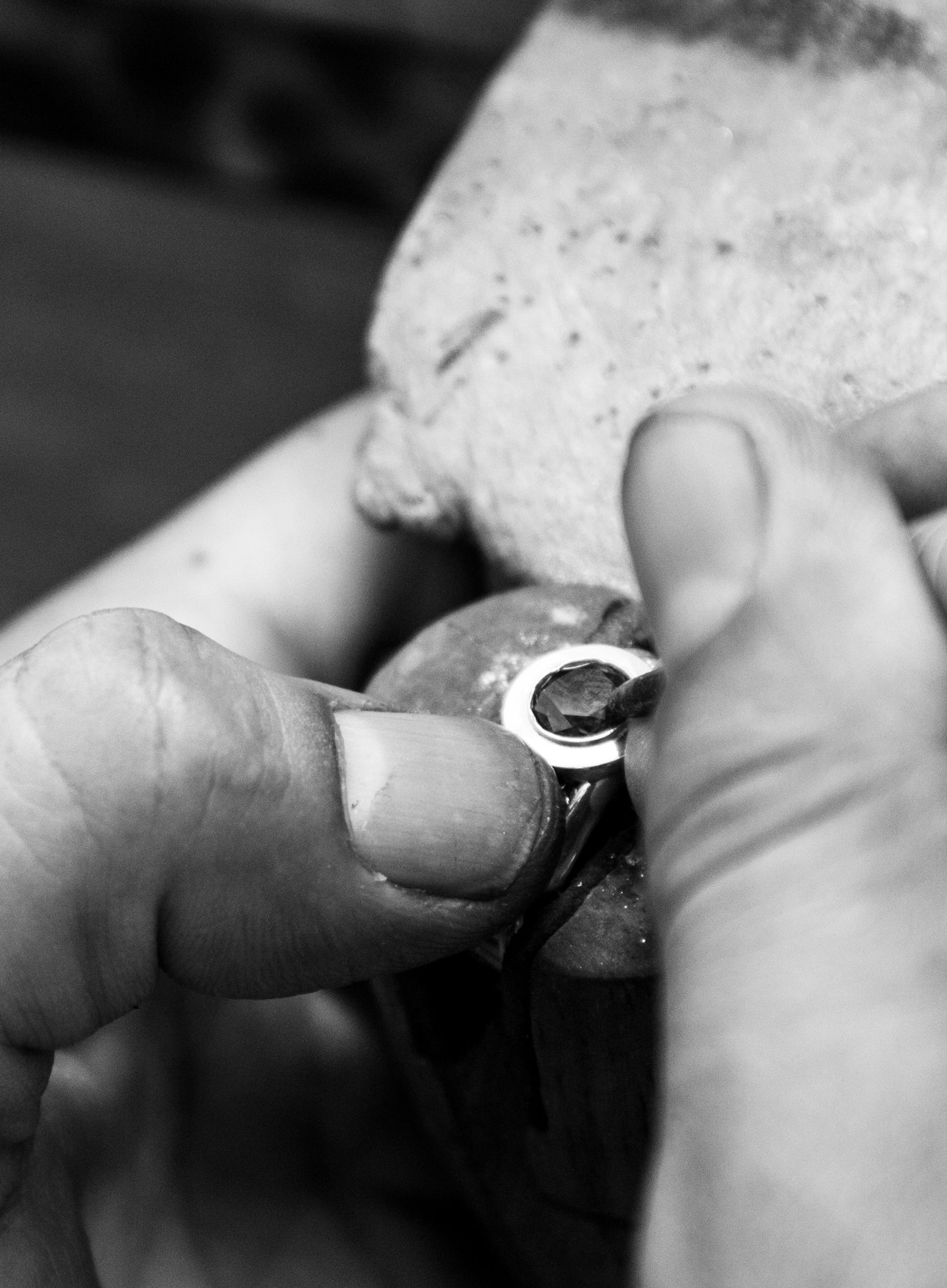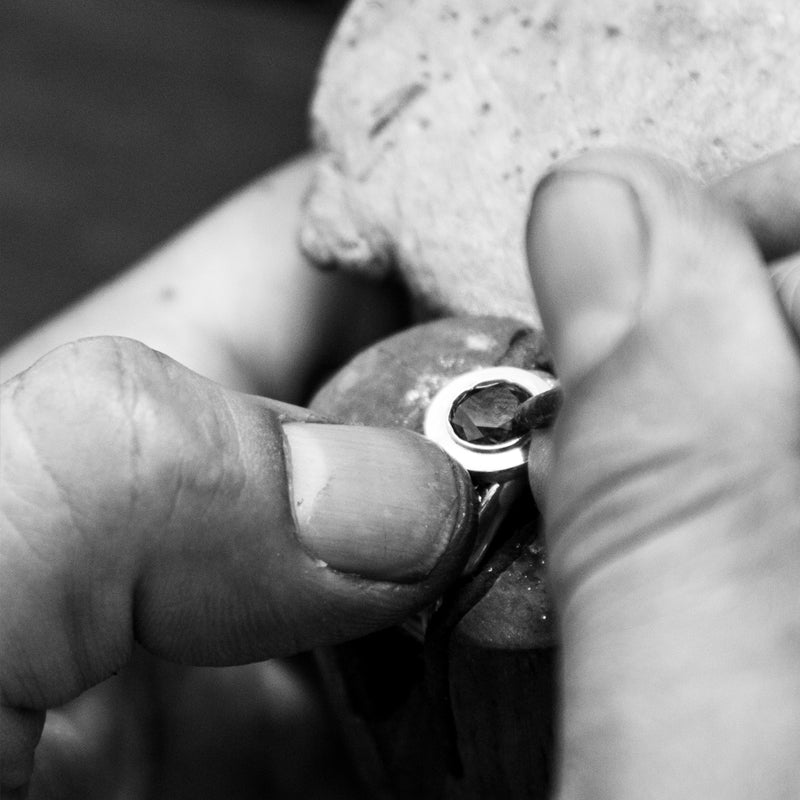 Order
To place your order, please select the products you'd like to purchase, as well as specifications such as size, material you can also add you engraving and chose a font if your preference from the options that are offered or, request a new font.
Then add items to your cart by clicking on "Buy". You can find all your selected products by clicking on "Cart" in the top right corner of the screen. Please make sure that all the details are shown in your order (size, material, finish, engraving, gemstone…) before proceeding with the purchase.
When you're ready to complete the order, please click on "Checkout" and select your preferred "Checkout Method". Once you've filled in the requested information, you will be redirected to the Paypal website to complete the payment. You can either pay through your Paypal account (if you have one), or pay with your credit or debit card throw Paypal.
After you've completed the order, you will receive a confirmation email that your order has been placed.
An order is completed only after the payment has been processed and you've received the order confirmation email. Please note that by placing items in your cart without completing the order, you are not reserving the products and these could be purchased by other users in the meantime. If you'd like to secure the desired product, please complete the order as soon as possible.
Please make sure you provide the right delivery address before confirming your order. If you'd like to change the delivery address, you will need to send us an email to info@cadijewelry.com with all the information.
Cadi jewelry reserves the right not to accept your order at its own discretion. In such case, Cadi jewelry will inform you by email of the cancellation of the order.
If you'd like to cancel an order, you can do that as long as the order is not personalized with your sizes, engraving or other special request that are not mentioned in the item you purchased.
The time frame for cancellation is 5 days or before receiving a shipping confirmation according to the shortest period of time.
If you'd like to cancel it after that, you can ask for a refund.
If you need any help with amending or cancelling your order, please contact us at info@cadijewelry.com
By submitting an order, you accept our Terms & Conditions, as well as agree to comply with all other policies contained on our website.
Orders are processed and shipped from Monday to Friday.
Prices, Payments and Payment Security
Please note that all prices are subject to changes. Please be aware that listed product prices may not include taxes, depending on the country of destination.
We take the best possible care to make our website secure. All payments on our website, including credit and debit card transactions, are processed through Paypal, a secure online payment gateway that encrypts your card details in a secure host environment. If you have any concerns about the security of our website please don't hesitate to get in touch with us.