Looking for a unique personalized jewelry? This is where you should be. Our one of a kind rings are all about being strong and sensual, these hand built pieces are raw yet sleek and captures the authentic rock spirit. Unique and exclusive rings designed for the Fashionista who possesses both daring personal style and unique self-expression. 
Meticulously engineered, most of these rings are assembled of up to 10 separate pieces using special techniques part handmade part high technology.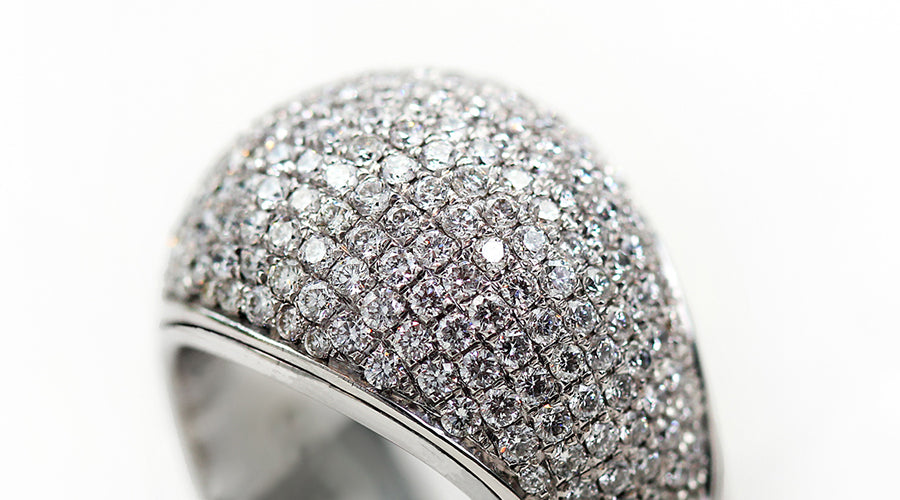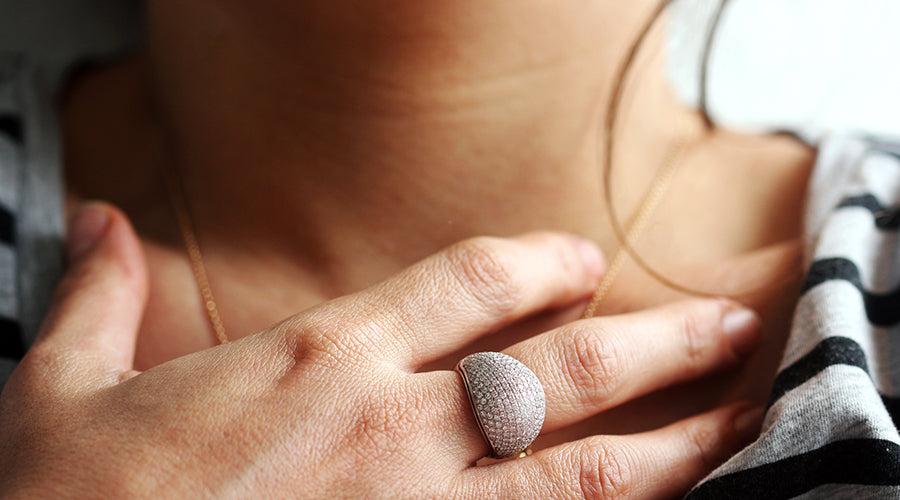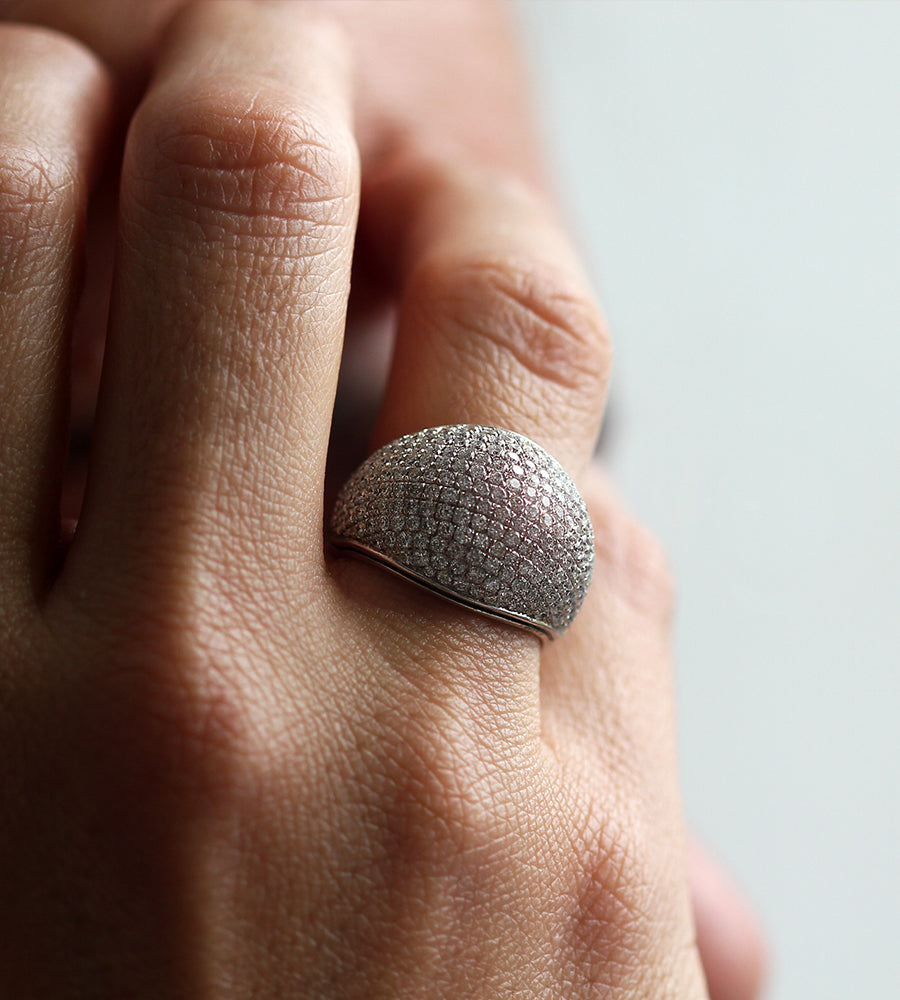 One of a kind
Get $20 off by signing up to our newsletter
Reviews
Perfect, thank you so much!!
Anonymous on
Mar 17, 2012
Thank you, it looked better than I expected it too do!
I absolutely love love love this ring!! It is such a lovely design ..a real stunner and so special. I am a very satisfied customer. The seller/designer was so helpful and nice. The ring came in a beautiful ring box. Super duper fast shipping. I will definitely buy from this wonderful shop again!! Thanks so much Mayuki!
Anonymous on
Dec 10, 2012
Beautiful ring. Thank you so much.
Anonymous on
Dec 20, 2012
Anonymous on
Dec 20, 2012
Anonymous on
Jan 26, 2013
My girlfriend says to tell you she LOVES IT. nMy only feedback is if you could better understand the flow of mail from your end to your clients ie. the length of days (approx), 'trackability', etc as it was painful not knowing when the ring was arriving and with no facility to track its progress once it left Israel. But I thank you for your contactability throughout the entire process from ordering to arrival - A BIG THANK YOU from sunny Singapore
Winsom Weeks on
Oct 8, 2013
Such a beautiful ring! So delicate yet still so dramatic!
Scuba Steve on
Nov 12, 2013
Great product - New.Seller had great communication and was very friendly.Fast Shipping from across Atlantic!
Jen Candela on
Nov 14, 2013
Everything went well, shipped on time, and Maya was so lovely to deal with. Most of all, I really love my ring!
Rachel Fossum on
Dec 2, 2013
I've lusted after this ring for maybe 3 years now and finally decided it was time to pull the trigger. It was even more beautiful in person than I imagined. Absolutely love it!

annaek on
Dec 10, 2013
I love, love, love this ring. It's light and beautiful. Perfect for my aesthetic. Thank you!
sweetdollfie on
Dec 29, 2013
My ring is so beautiful. It was made with wonderful craftsmanship and love. Working with Maya and Eliad was such a pleasure. I wanted the word "Believe" printed on my ring and it came out to be such a statement piece. I am really enjoying wearing it to show the world what happens when you believe in someone. CADI Jewelry is a company with the highest standards of workmanship and customer satisfaction.

PisceanWaters on
Jan 4, 2014
Beautiful piece of art <-- That's right, I said art because it's more than merely jewelry that CADIJewelry offers. My husband loves his ring & I have no doubt he'll enjoy it for years to come!
Renee How on
Jan 28, 2014
Love it!!! Great service from CADIjewelry; their patience in helping me to figure my ring size.

Lydia McKeown on
Jul 13, 2014
Arrived well before stated, came with a beautiful box to keep them in. They are exactly what I wanted, so stunning and my partner loves his ring. Can't thank you enough.
very prompt with communicating back about custom item. ring turned out very beautiful and pristinely made.
Very prompt with communication and obvious time, effort, and skill put into a custom ring. very beautiful ring.
rasheedjosephyoung on
Oct 22, 2014
Exceptional, one of a kind hierloom piece. Incredible detail and attention to the design and superb craftmanship.
jenkulhavy on
Nov 18, 2014
More stunning in person than we could have imagined!!! My fiancé loves it!!!!!!
Once it shipped it got here crazy quickly. It's absolutely beautiful and so unique.
Susannah Allan on
May 24, 2015
I can't thank the team at Cadi enough for such an amazing piece that I can't stop admiring. I also didn't think I would end up with a life long friend out of my purchase! Maya is so down to earth and displayed such a high level of communication every step of the way in the creation of my distinctive ring.I love the fact that every jewellery store window I walk past there is NOTHING that even comes close to the unique style and craftsmanship of my beautiful ring.I'm already saving up for another piece from their collection! Don't hesitate as you don't need to look any further for a piece that represents your individuality.Cant thank them enough. Such beautiful people.
Phil Lafreniere on
May 29, 2016
We absolutely love these rings! They look beautiful and fit perfectly. Thank you Maya and Eliad!
Stunningly beautiful and unique!The ring design was something we only dreamt of and they exceeded our expectations. Maya was amazing to work with, we were blown away by her commitment not just to quality and design, but to exceptional customer service.I appreciate your work so much! highly recommend.